EL CARNAVAL DE LAS ALMAS
(CARNIVAL OF SOULS)
(1962)

DIRECCIÓN:
HERK HARVEY

versión original subtitulada al castellano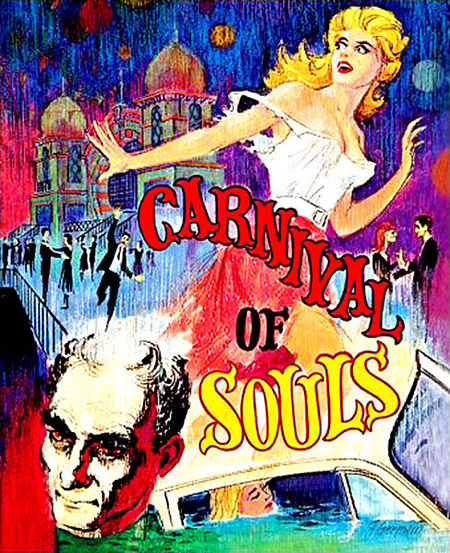 El carnaval de las almas es una película estrenada en 1962, dirigida y producida por el también actor Herk Harvey, con un presupuesto estimado de $33,000 dólares estadounidenses. La película no obtuvo la atención del público cuando se estrenó originalmente, debido en gran medida a su intento de clasificarse como una película de serie B, hoy en día se ha vuelto una especie de película de culto.
Acompañada por música de órgano interpretada por Gene Moore, Carnival of Souls recrea una atmósfera especial, diferente a la generada por efectos especiales, para envolver al público en un ambiente de terror. El film mantiene un buen número de seguidores del género, por lo que es ocasional que se proyecte en festivales de Halloween, así como en canales de televisión durante esas mismas fechas.
El film sirvió a su vez de influencia, como después confesaron, a directores tan disímiles como George A. Romero y David Lynch.